CALL US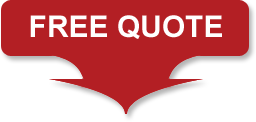 | | |
| --- | --- |
| | |
| Build Your Guaranteed Lowest Cost Merchant Account ! | |
| | |
T4220 DIAL MODE From HYPERCOM
Hypercom's Optimum T4220 offers you an affordable dual mode solution offering both dial and ethernet modes. Click HERE for our dial mode only model T4220.

The Optimum T4220 countertop terminal is the most capable IP and dial terminal in the industry today. Hypercom has combined the best-of-breed features of the Optimum family into this powerful IP device to suit any customer's needs - large or small.

The Optimum T4220 provides IP performance and security second to none. The Optimum T4220 comes standard with integrated PCI PED approved PIN entry capability, the safety of the HyperSafe®32 architecture and unrivaled IP transaction and download speeds. The Optimum T4220 also shares the same user interface as the T4200 family dial and wireless models for ease of migration and support.

The IP diagnostics application only found on Hypercom IP terminals is more than your average IP monitor, checking failure at the cable, in-store gateway, the ISP and then the processing host. It then clearly tells the user where the error occurred and then how to fix it! Don't just replace an IP terminal, fix the problem instead!

Equipped with more memory than competitor models, the Optimum T4220 accepts more applications to meet your needs now and in the future.

Small Footprint

IP Diagnostics

Cable Management

High Value

Depot-upgradeable, modular communications provide a flexible platform that can quickly evolve as market requirements emerge. Provides investment protection and are easy to replace for faster service
With more memory, 24MB standard, than competitive devices in its class, the Optimum T4220 easily handles software size increases due to regulatory requirements as well as the addition of value-added applications
Every T4200 family model is PCI PED approved for PIN transactions
The bright, white backlit display utilizes superior display technology to achieve a sharper image for maximum visibility
Check imagers, PIN pads and contactless check readers can be connected using the peripheral port to provide more payment choices
Secure design meets the most stringent security regulations in the industry, including PCI PED. The HyperSafe®32 architecture provides the ultimate protection against any unauthorized loading of applications.

Optional Accessories

Privacy Shield

Mono Cable System

Free Paper Supplies!

Approvals

PCI PED Approved
EMV Level 1 & 2
MasterCard PTSP Approved
Interac Certified
RoHS & China RoHS Compliant
Markets
Retail and restaurant
Small ticket sales
MOTO
e-commerce
IP customers
Dynamic currency conversion
Check verification
Gift and loyalty
Features
Additional Images
Spec Sheet
Secure IP Functionality with Dial Backup.
Powerful — 32-bit ARM9 processor
Fast — V.34 modem standard, IP downloads as fast as 2 minutes
Functional — Full multi-application
Easy-to-use — Help menus, IP diagnostics, single user interface and toolkit
Adaptable — Optional EMV approved card reader
Value — Integrated PCI PED approved PIN entry capability
Flexible — Modular communications provide investment protection
Secure — Meets all security standards - creates merchant retention
Optimum Security and Performance
Simple, Easy-to-Use Features
SureLoad® thermal printer design with clear lid alerts cashiers to low paper conditions. The simple drop-in loading virtually eliminates paper jams and the large paper roll means more receipts between changes
Large, ADA-style, 19-key layout allows for easy key recognition. The Clear, Enter, Cancel and "5" keys provide tactile feedback for visually-impaired customers
Slim form factor makes it perfect for handover installations
Color-coded port labels simplify service and support
Industry-leading software includes the functionality necessary to introduce value-added opportunities to merchants.
Fast, Time-Saving Performance
Graphics-capable thermal printer allows merchants to print logos and coupons directly at the point of service
V.34 modem allows you to place this unit as a dial first - IP later and gives the assurance of dial backup to IP
The ARM9, 32-bit processor provides speed and functionality. It delivers four times the processing power and speed of an ARM 7 processor used in competitive devices.
Unsurpassed Value
Depot-upgradeable, modular communications provide a flexible platform that can quickly evolve as market requirements emerge. Provides investment protection and are easy to replace for faster service
With more memory, 24MB standard, than competitive devices in its class, the Optimum T4220 easily handles software size increases due to regulatory requirements as well as the addition of value-added applications
Every T4200 family model is PCI PED approved for PIN transactions
The bright, white backlit display utilizes superior display technology to achieve a sharper image for maximum visibility
Check imagers, PIN pads and contactless check readers can be connected using the peripheral port to provide more payment choices
Secure design meets the most stringent security regulations in the industry, including PCI PED and PTSP. The HyperSafe32 architecture provides the ultimate protection against any unauthorized loading of applications.

PDF 5.1MB
Printable Merchant Spec Sheet for the Hypercom T4220
Specifications
Processor
32-bit ARM9
Keypad
19 buttons; PCI PED approved; water splash-resistant
6 navigation buttons
ADA-style markings
Display
FSTN LCD with graphics
160 x 80 resolution
White LED, backlit
Card Reader
Magnetic stripe: Bi-directional, Tracks 1, 2, & 3
Chip card: Optional; EMV 4.0 Level 1 & 2, ISO 7816
Three SAM slots
Communications
Primary: 10/100Base-T Ethernet
Modem: V.34/33.6Kbps
Ports: RS-232 for peripherals, PIN port for external PIN pad
Printer
SureLoad® clamshell design, drop-in loading, thermal technology, 384 dots per line
15+ lines per second
Paper roll: 2.25", 50mm diameter
Memory
Total: 24MB
Flash: 8MB
SDRAM: 16MB
SRAM (non-volatile): 512K
SRAM Backup: 5-year battery
Power
AC: 100-240V, 50/60 Hz
DC: 7.5V, 2.8A
Encryption
DES: Visa PED approved; PIN-ANSI X9.8, MAC-ANSI X9.9 Part 1-ANSI X9.24
Triple DES: ANSI X9.52
Key management: DUKPT and master/session keys
Footprint
3.6 in (w) x 8.1 in (l) x 2.3 in (h)/
91.44 (w) mm x 205.74 (l) mm x 58.42 mm (h)
Weight
1.06 lbs/0.48 kg
Environment
Temperature: 0-45°C/32-115°F
Humidity: Max 85%, non-condensing
ESD: 12,000 volts