mPay Gateway™ For Medical Professionals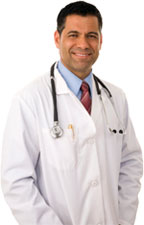 mPay Gateway is a simple, convenient credit card payment system that enables healthcare officials to easily secure patient payments prior to them leaving the office. In today's shift toward consumer-driven healthcare, patients are responsible for larger portions of their healthcare payments. Only fifty cents of every dollar billed is estimated to be collected once a patient leaves the office, resulting in an industry-wide loss of approximately $300 billion annually to non-payment by patients.
mPay Gateway's payment system:
Is easily implemented
Collects payment at time of service
Eliminates the need for statements
Does away with bad debt
mPay Gateway™ for Physicians
mPay Gateways streamlines the processes needed to collect valid payment from patients. Doing so enables hassle free business operations which allow you to focus on your practice.
mPay Gateway allows for:
Easy software implementation that generates an itemized summary of patient costs per visit
Collection of payment at the time of service and reduce the insecurity of post-appointment billing
Reduction of administrative duties and elimination of patient bills
Quick collection of payment and deposits made directly to your bank account
A positive patient experience through simplistic payment methods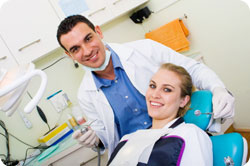 mPay Gateway™ for Practice Managers
Collecting payment directly from patients is becoming more and more necessary as high deductible health plans become more prevalent. mPay Gateway streamlines payment processing and allows you to:
Eliminate the never-ending piles of bills and payment summaries
Collect payment from every patient
Remove patient confusion and eliminate call inquiries
Reduce uncertainty of adjudication issues
mPay Gateway institutes a well-known retail payment method to your healthcare environment.
Inform the patient of their payment obligation at the time of service
Swipe their credit or payment card
Ask the patient to sign the receipt
Once you receive the provider remittance advice, you can obtain payment from the patient in the exact amount necessary. Collecting at the point of service streamlines the payment process and avoids confusion for both you and the patient.
mPay Gateway™ for Patients
One way of maintaining a positive patient/doctor relationship is by reducing financial uncertainty. mPay Gateway empowers this relationship by eliminating the hassle of medical payment and expenses by using a well-known retail payment format. The process improves the patient experience because it allows the patient to:
Obtain a concise summary of their healthcare costs at time of service
Feel protected that costs will not go beyond their authorized total
Pay with the card of their choice
Reduce the hassle of receiving multiple bills after their office visit
Experience security in the precision of the payment process
Call Us Now To Learn More at ext 142